Section 1
Types of Wheelchairs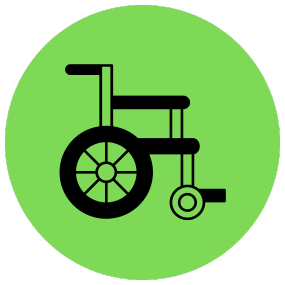 Rear, front and mid-wheel drive

There are three main types of electric wheelchairs: rear-wheel, front-wheel, and mid-wheel.
Rear-wheel drive
Rear-wheel electric wheelchairs have large rear wheels that provide good traction and stability, making them ideal for outdoor use tackling uneven terrain with ease. They also have good speed and manoeuvrability, making them great for people who like to explore.
Front-wheel drive
Front-wheel electric wheelchairs have smaller front wheels and larger rear wheels. They are better suited for indoor use and have a tighter turning radius than rear-wheel chairs. They are also easier to manoeuvre in tight spaces, such as narrow hallways and doorways.
Mid-wheel drive
Mid-wheel electric wheelchairs are designed with smaller front and rear wheels, with a set of smaller wheels in the middle for added stability and manoeuvrability. They are great for both indoor and outdoor use and can handle uneven terrain and obstacles with ease.
When selecting an electric wheelchair, you should consider your needs and the environment in which you will be using it.
What is the difference Between Electric And Manual Wheelchairs?
Both are very similar in nature; acting as an aid to help individuals with mobility limitations. However, there are many differences that will impact your decision.
Manual wheelchairs
Manual wheelchairs are lightweight, portable mobility aid that requires physical effort to operate - because of this, they are most suited for people with upper body strength.

They are more affordable than electric wheelchairs, but it comes at the cost of less independence as they may require assistance from someone else.

Manual wheelchairs are often used by people with temporary mobility issues, such as someone recovering from injury or illness.
Key features of a manual wheelchair include:
Lightweight frame

Requires physical assistance

Top speed will vary depending on strength, weight and surface

May require another person to push
Electric wheelchairs
Electric wheelchairs are easy-to-operate, battery/motor-powered mobility devices that require no physical effort during operation.

They are suitable for anyone with a mobility issue; we highly recommend anyone with long-term or permanent mobility issues to use an electric wheelchair as it offers a great level of independence, are easy to control and requires no physical effort.

One of the major upsides of using an electric-powered wheelchair is that they also offer a much greater speed and consistency, allowing the user to go about their day with ease.

Key features of an electric wheelchair include:
Motor and battery-powered

Controlled with an easy-to-use joystick

Requires no physical effort

Top speeds up to 8mph

Great level of independence
There is a wide range of electric wheelchairs suitable for different requirements including heavy-duty and portable & lightweight.

Portable electric wheelchairs
A flaw that people tend to associate electric wheelchairs with is that they are heavier and less portable compared to manual wheelchairs. Today, modern technology has advanced electric wheelchairs to offer a wide range of options suitable for different situations.

Coming with the same features as electric wheelchairs, portable versions are designed to be more compact, foldable and lightweight, making them easy to lift and transport.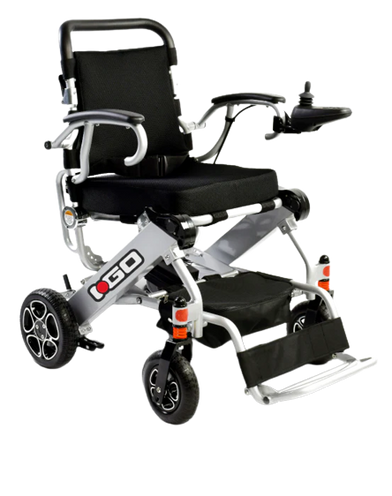 Section 2
Do I Need A Mobility Scooter Or An Electric Wheelchair?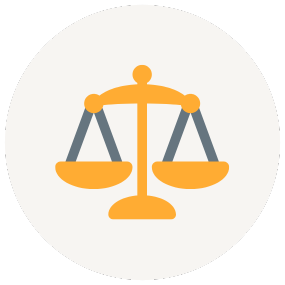 Electric wheelchairs and mobility scooters both make transportation easier; however, the one you need will depend entirely on your needs.

Mobility scooters
Mobility scooters are generally designed for outdoor use and are ideal for people who have difficulty walking long distances or standing for extended periods. They can travel up to 8mph, are more powerful, and provide a more comfortable ride, making them a great option for those who enjoy spending time outdoors.

Electric wheelchairs
On the other hand, electric wheelchairs are typically designed for indoor uses, such as at home, work or school, but can also be used outdoors. With a maximum speed of 4mph, they are more manoeuvrable and have a smaller turning radius, making them easier to navigate in tight spaces.
They are ideal for anyone with a permanent disability, giving you the freedom to enjoy your life without being confined or bound to where you are.
When deciding between a mobility scooter or an electric wheelchair, it's crucial to consider factors such as:
How it will be used

Your lifestyle

The environments you'll use the device

Your physical abilities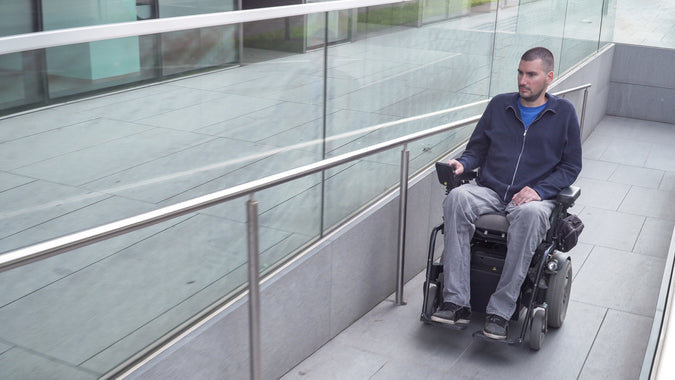 Section 3
Electric Wheelchair Law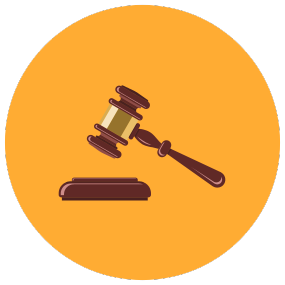 In the UK, electric wheelchairs are classified as "mobility scooters" and must therefore follow relevant legislation.

Who can use one?
Individuals who have trouble walking due to an injury, physical disability, or medical condition are eligible to use electric wheelchairs. Additionally, electric wheelchairs may be used for demonstration, training, or maintenance purposes.

License and registration
Electric wheelchairs are not deemed as class 3 and therefore do not require a license or vehicle tax. While there is no legal requirement for eyesight, users must be able to read a registration number from at least 12.3 metres away
Riding on roads and footpaths
Electric wheelchairs have a maximum speed of 4mph, making them not legal for road use (unless there is no available pavement).

They can however be used on public footpaths but must avoid "cycle only" lanes.

Do I need insurance?
Whilst it is not a legal requirement, it's recommended that you do insure it. Make sure to look into policies including theft, accidental damage, and third-party liability, so you can stay as protected as possible.
Section 4
Buying Considerations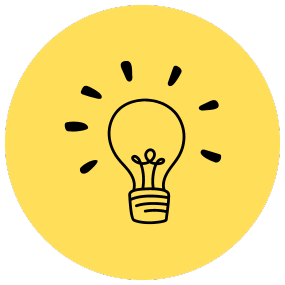 Lifestyle
When buying an electric wheelchair, it's important to consider whether or not the features match your lifestyle. Ask yourself questions like:
Will I be using it primarily indoors or outdoors?

Do I need it to be portable and easily transported?

How often will I be using it?
Consider the journeys you'll embark upon; will you be primarily using it on smooth, flat surfaces or will you be navigating rough terrain or steep inclines? If you're planning to use it out and about, you may want to choose one with larger wheels or a more rugged frame that can handle uneven pavements. If you plan to use it primarily indoors or on flat surfaces, a more compact model with smaller wheels may be a better fit.

Also, think about any upcoming events you might have; if you're attending a wedding or family reunion, you'll likely want a wheelchair that is easy to manoeuvre in crowded areas. Alternatively, if you have a holiday coming up and plan to explore as much as you, you want a wheelchair with rear-wheel drive comfortable in handling rough terrain.
This will ensure that your choice meets your specific needs and that it doesn't let you down when you need it the most.
Size & Weight
Your size and weight will be a significant factor in deciding on a wheelchair that is right for you. As electric wheelchairs have different weight capacities, you may be required to use one that is heavy-duty to safely and comfortably support your weight.

Consider the dimensions of the wheelchair and whether it will be right for your body size and shape. Electric wheelchairs often have adjustable features, such as seat height and backrest angle, to make your experience more comfortable; which is especially important if you will be using it for long periods of the day.
Features
The features are the most important consideration when deciding on any product, let alone something that will give you the freedom to explore the world.
There are several features to consider including:
Durability

Whether rear, front or mid-wheel

Battery life

Additional comforts including back or headrests
Durability
As electric wheelchairs are often a significant investment, you want one that is built to last and can handle a bump or two. Look at what they are made from; make sure they use high-quality materials and sturdy frames that can handle regular use without breaking down.
Wheel size
Whether it has rear, front or mid-wheel drive is another important deciding factor. Each has its own unique use cases and will depend a lot on your lifestyle.
Rear-wheel drive: stable and better suited for outdoor use,

Front-wheel drive: manoeuvrable in tight spaces.

Mid-wheel drive: offers the best of both worlds, with a tight turning radius and good stability.
Battery life
Make sure the battery can last long enough for your needs; this might mean half a day, or might mean a full day of use. Consider how far travel on a typical day and how often you'll need to recharge the battery; we always recommend having one that can last longer than you expect to need it to avoid unforeseen circumstances.

Make sure to also check how long the battery will take to charge.

Comfort
Comfort is key, especially when you'll be using it all the time. Look for a model with a comfortable backrest, headrest, and armrest, so you can feel as comfortable and supported as possible.

At Mobility Solutions Direct, we offer free demonstrations with electric wheelchairs; just get in touch with us and we can arrange a free appointment.

Some electric wheelchairs come with adjustable features, so make sure to play around with the features when you try them out as this will benefit you a lot in the long run.

Think About The Product
Along with assessing the features and whether it's right for your lifestyle, also research the product.

Look online for customer reviews; if you notice recurring complaints about the same wheelchair, it might not be the one for you.

Additionally, research associated future costs such as potential parts that may require replacing such as the battery, wheels or even the seat. Electric wheelchairs are a long-term investment that may require yearly maintenance to ensure they can support you as best as possible.

Section 5
Is An Electric Wheelchair For You?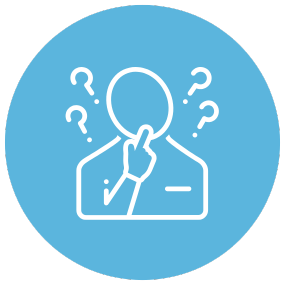 At the end of the day, the question of whether or not an electric wheelchair is for you will depend on who you are and your individual needs.
Consider your lifestyle, does it fit in? Consider the features, what matters most to you?
If you know it will improve your quality of life, think about how you'll be using it, considering the portability and what type of wheel-drive suits you.
Knowing this will go a long way in deciding whether an electric wheelchair is right for you.

If an electric wheelchair ticks the mobility aid box, but you don't feel it is right for you, a mobility scooter may be better suited. Take a look at our mobility scooter guide to find out.

An electric wheelchair is a long-term investment and because of this, you shouldn't go in blind. At Mobility Solutions Direct, we offer free demonstrations on all mobility aid; get in touch with us today to book a free appointment.
Choosing a selection results in a full page refresh.
Opens in a new window.