Free & Fast Delivery
Next Day Delivery

Top Rated By Customers

Customer reviews
Free Demonstrations
Book a Free Appointment
Discover Drive Devilbiss Mobility Scooters
At Mobility Solutions Direct, we go above and beyond to make sure we have the best mobility scooters from the brands out there. Drive Devilbiss is one of these, with a wide range of reliable vehicles anyone can use.
With folding, portable, pavement & road legal scooters to choose from, you'll be sure to find a scooter for not only your next-day trip but also for years to come.
Some of our Drive Devilbiss mobility scooters include:
Find your next Drive Devilbiss Powerchair
Powerchairs feature a wider & more supportive base, alongside more customisation and functionality for individual user requirements. Drive Devilbiss powerchairs are designed with exactly this in mind.
Some of our Drive Devilbiss powerchairs include:
AirFold Powerchair Electric Wheelchair - Slimline design and lightweight build make it perfect for compact spaces. It's suitable across all terrains, covers a 9.3-mile distance (on a full battery charge) and features a convenient joystick for speed control. Ideal for users weighing up to 115kg.
Titan AXS - This mid-wheel powerchair features a convenient drive wheel position and flexible castor wheels for maximum indoor and outdoor performance. It has a maximum speed of 4mph, covers a 19-mile distance (on a full battery charge) and is ideal for users weighing up to 136kg.
Titan LTE - Highly compact, lightweight & transportable powerchair suitable for tight & busy spaces indoors and outside. Has a maximum speed of 4mph, a distance of 8 miles (on a full battery charge) and is ideal for users weighing up to 115kg.
Why Customers Trust Us
At Mobility Solutions Direct, we're specialists when it comes to mobility aids. We stock a wide range of wheelchair and powerchair brands, including Drive Devilbiss - a leading manufacturer of durable medical devices.
With happy customers up and down the country benefiting from our competitive prices, free & fast delivery, and demonstrations before purchase, you can be confident when you order online today. If you need any help or have a question about our range, please don't hesitate to get in contact via info@mobilitysolutionsdirect.com or call 08009 700 381.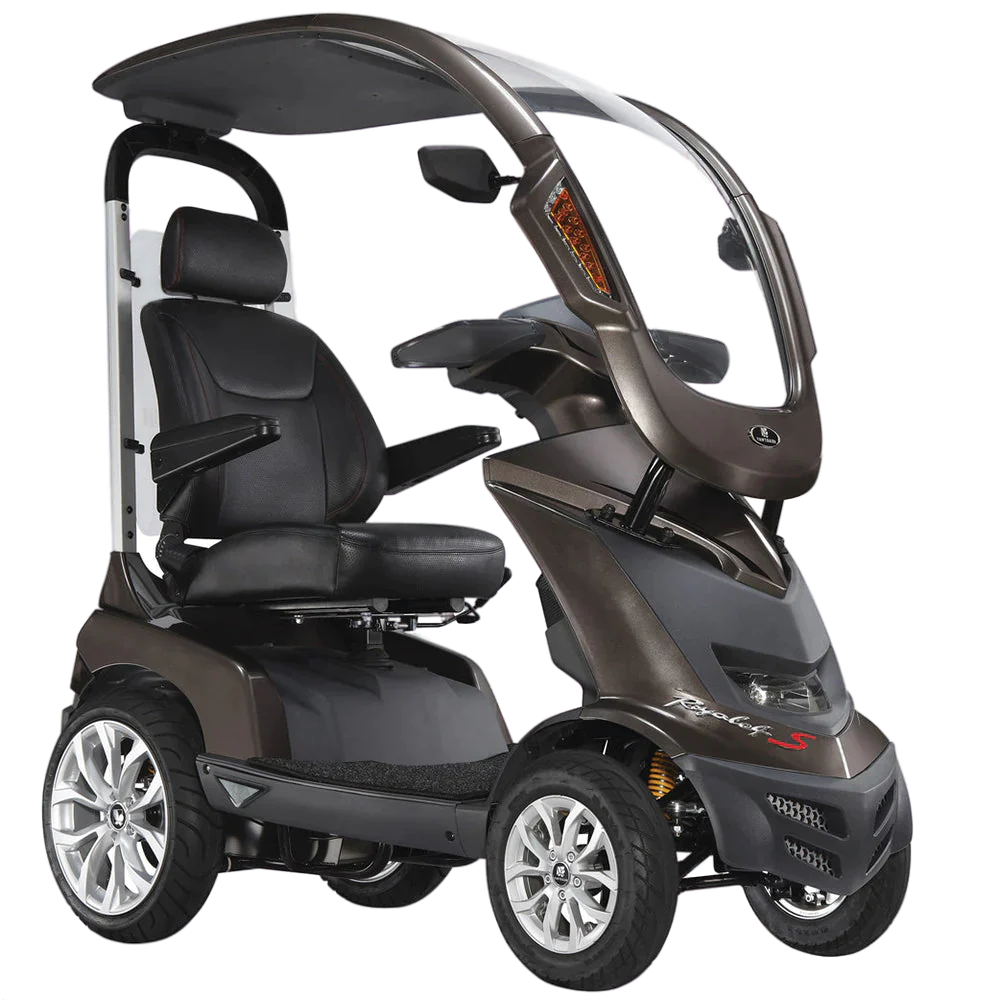 Frequently Asked Question
You can! At Mobility Solutions Direct, we offer free demonstration and professional assembly on all wheelchairs and powerchairs to make sure you're 100% happy with your decision. To arrange a free demonstration and a better peace of mind, get in contact with a member of the team and we will be there ready so you can test drive your scooter.
The weight limit varies between every model - lightweight & portable designs typically support less weight compared to heavy-duty & road-legal designs.
Powerchairs are designed for individuals with severe medical or chronic conditions and feature a wider base, highly supportive seat, armrest joystick, and work both indoors and outdoors. Mobility scooters are designed for those with less severe mobility impairments and feature a compact base, less supportive seat, and tiller handle, and are primarily used outdoors.
Drive Devilbiss have a wide range of mobility scooter and powerchairs, all with varying features so you can find one that best suits your needs. This includes different seat heights, padded seating, removable cushioning, adjustable arm and backrests, anti-tip wheels, removable storage basket and more.